SANS SOUCI
A group craft exhibition
Featuring works from six up-and-coming artists
Sans Souci is an exploration of Australiana by six emerging artists from intersecting craft backgrounds and will be held at Little Woods Gallery in Collingwood from Nov 6th – 30th
Inspired by kitschy souvenirs of the past and Australian icons, the works by artists Edith Rewa Barrett, Loredana Camarata, Megan McNeill, Stephanie Rushworth, Esther Sandler and Tara Whalley span a range of overlapping disciplines including illustration, textiles, ceramics and craft.
Capturing ideas of memento and nostalgia, as well as celebrating the flora and fauna of our country,
Sans Souci investigates the idea of the souvenir as a cultural artifact, both beautiful and cringe-worthy.
WHERE:
Little Woods Gallery
1 Langridge St, Collingwood VIC
SANS SOUCI
Storyboard and Invite flyers
AUSTRALIA VASE
Hand crafted Wooden Australia Vase made by Darcy Whitlam, painted by Edith Rewa.
Wood, test tubes, metal chain, acrylic paint, flowers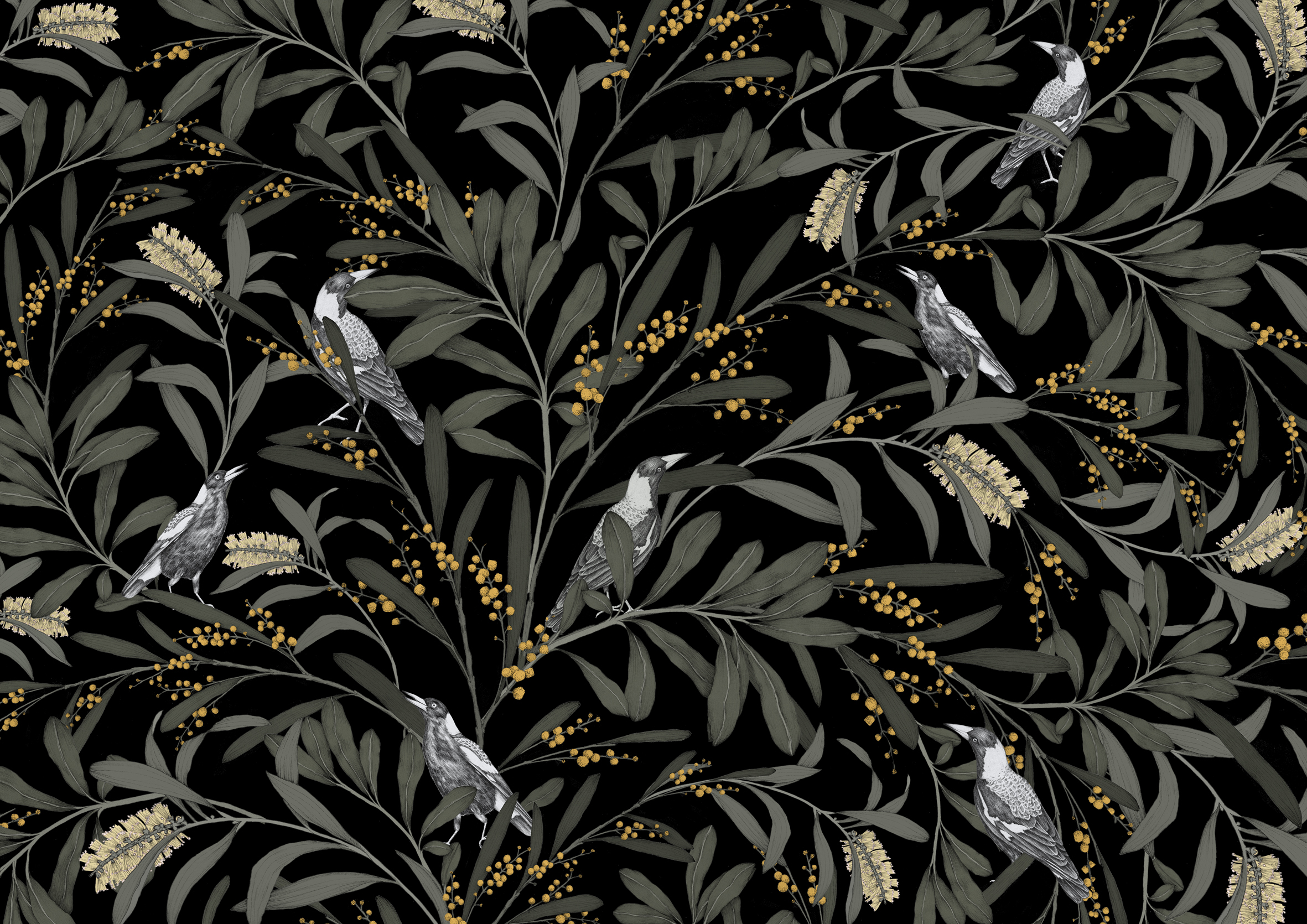 Magpie Pattern
Magpie pattern hand illustrated and printed to sit as the lining in travel suitacase
Sans Souci Travel Suitcase
Case hand made in Melbourne by Trunk and Orderly, inside print by Edith Rewa
http://trunk-orderly.myshopify.com/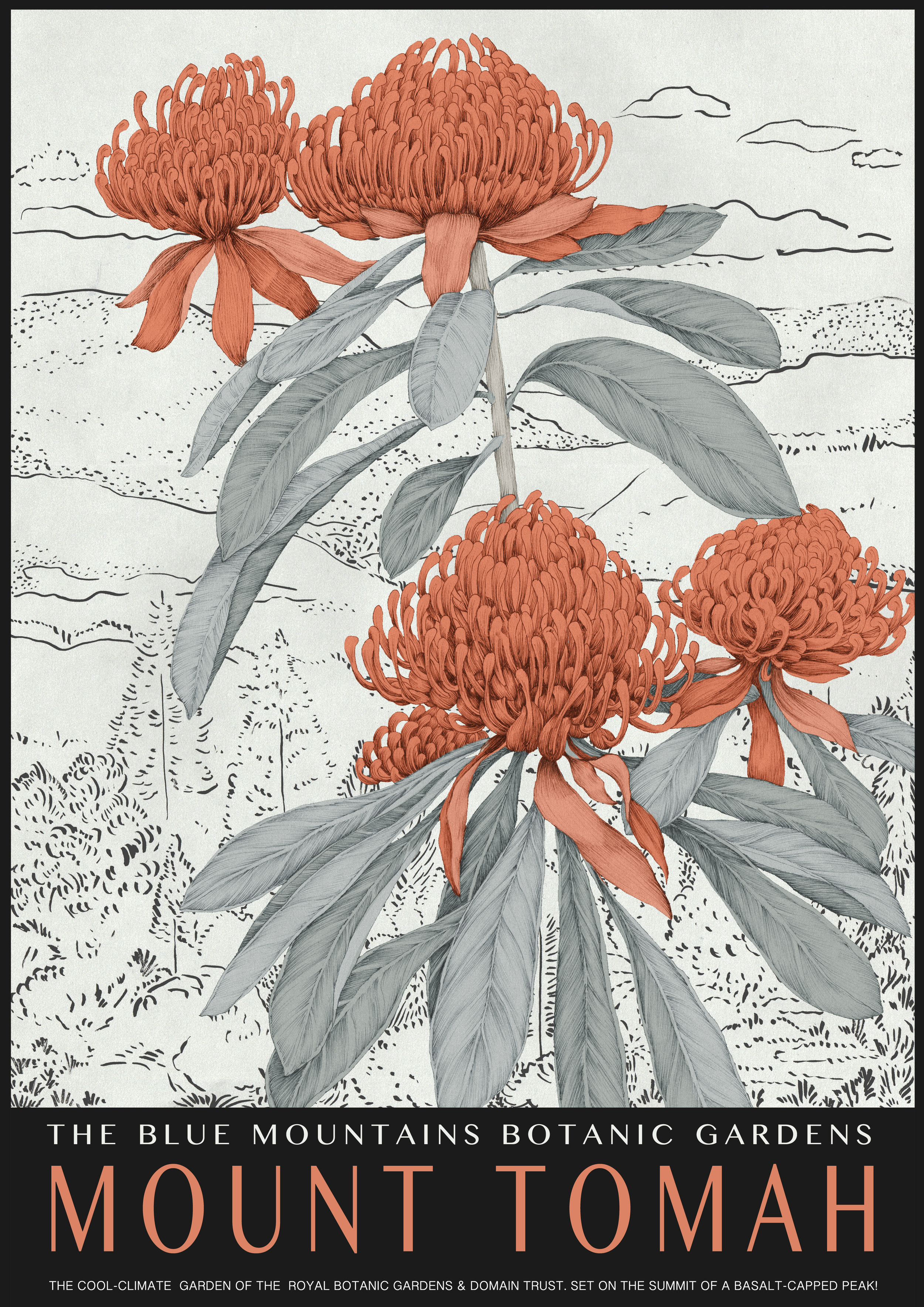 Mount Tomah Tourism Poster
Mount Annan Tourism Poster