142 LORD ST (A2)
Secret Garden Ethos:
'Secret Garden' is a group show based on a study and appreciation of plants. Co-curated by an artist/designer from Sydney and an art historian/curator from Melbourne, the exhibition will bring together more than 20 Australian artists, illustrators and designers. This show examines the power of plants and all things botanical as a source of artistic inspiration, as represented through a broad range of mediums including painting, drawing, photography, soft sculpture, glass, printmaking, zines and textiles.
Although plants are the unifying theme, the works in the exhibition explore different aspects of the personal relationship between humans and plants – whether that is one based on beauty, commemoration, memory, awe or companionship. Each artist's personal experience and interpretation of plants fuels the distinctive imagery for their works. The focus on plants brings up connotations of intimacy, vulnerability, resilience, and growth. In a world of noise and clamour, the silence of plants offers a powerful remedy of respite and calm.
NATURE STRIP FRIENDS
LETTER TO A NEIGHBOUR
LORD ST COMPANIONS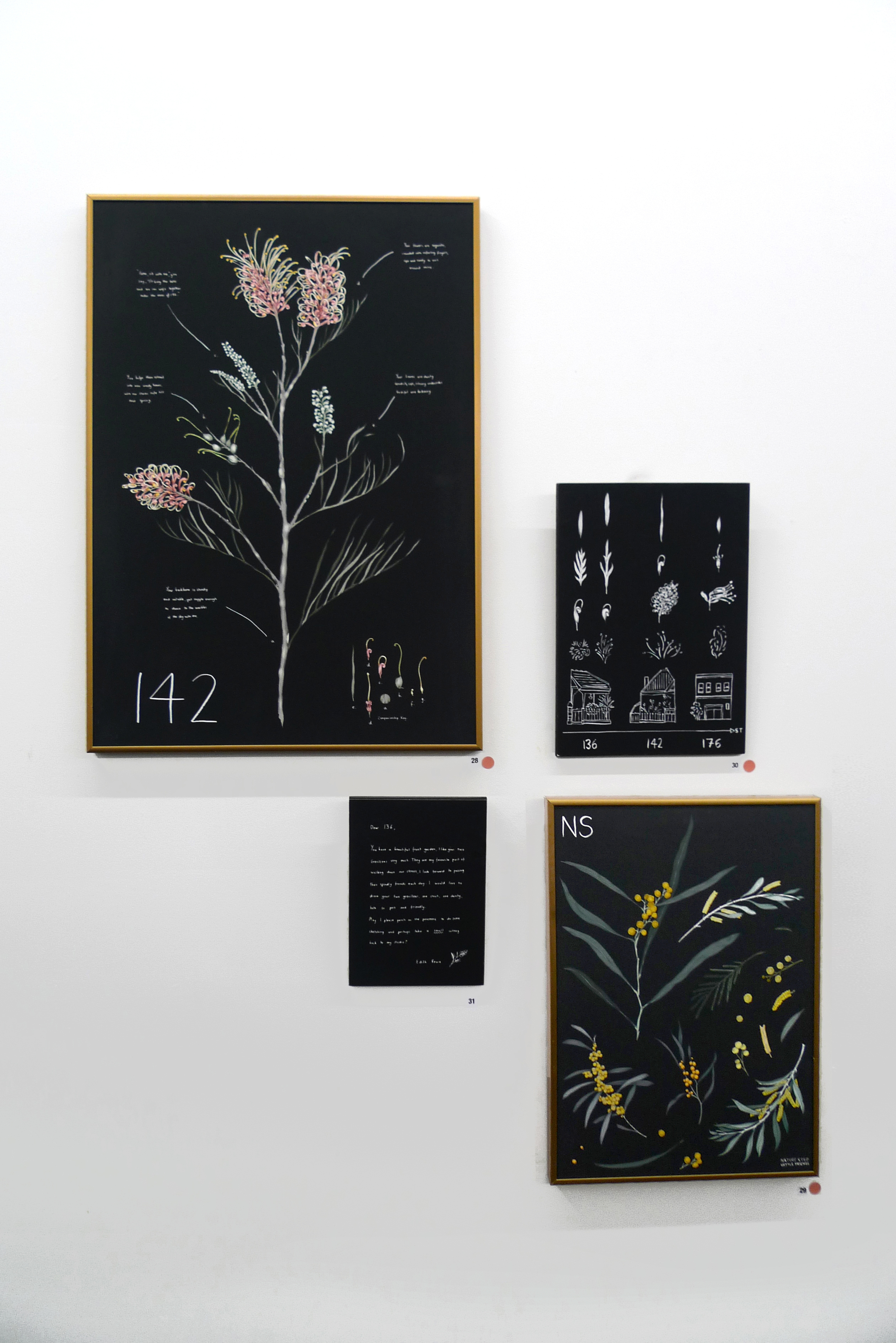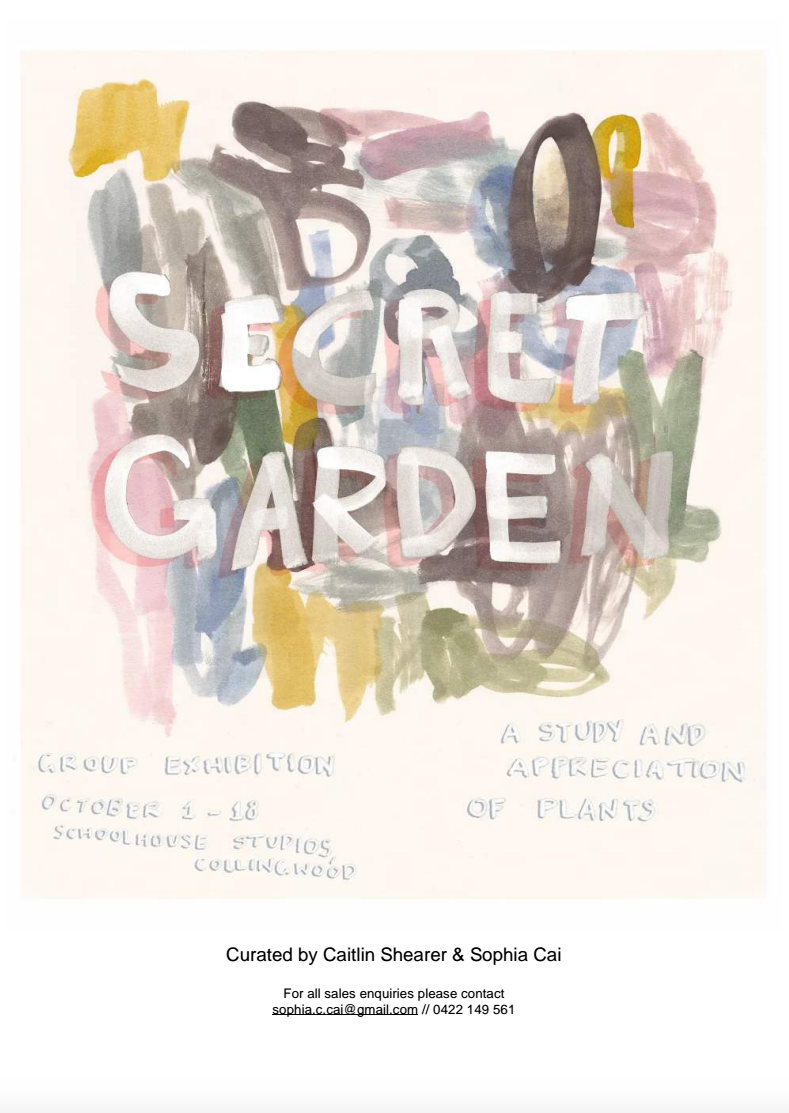 SECRET GARDEN PROMO POSTER